Announcement
Announcement
To promote the knowledge and experience exchanges among the international experts, and enhance the technology cooperation among the nations, the International Conference on Waste Management and Technology is held annually and has been held for 13 times since 2005. It is hosted by Tsinghua University, Solid Waste and Chemicals Management, Ministry of Ecology and Environment of P.R. China, United Nations Environment Programme, Stockholm Convention Regional Centre for Capacity-building and the Transfer of Technology in Asia and the Pacific. Organized by Basel Convention Regional Centre for Asia and the Pacific, The Society of Solid Waste of Chinese Society for Environmental Science, Research Institute of Soil and Solid Waste, Chinese Research Academy of Environmental Sciences. This annual conference has become a stage for specialists and officials to discuss scientific problems, exchange experience, and find innovative solution. The sparkle of idea conflicts and the achievement records in the conference memory.
Participants from governments, research institutions, universities, industries will be attracted to the conference. The 14th International Conference on Waste Management and Technology will invite famous experts and government officials to give keynote speeches focusing on the hot issues. This conference also provides precious chance for all participants to be present and communicate.
It is sure that the conference can be an extraordinary event. Wish all the participants have a memorable time in Beijing.
Conference Chairman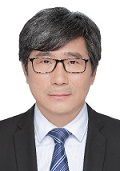 Mr. Jinhui Li,
Executive Director of Basel Convention Regional Centre for Asia and the Pacific, Professor of Tsinghua University
Jinhui Li, Professor and Doctoral Supervisor of Tsinghua University, the Executive Director of Basel Convention Regional Centre for Asia and the Pacific (BCRC China), which is one of the 14 regional centers under the Basel Convention on the Control of Transboundary Movements of Hazardous Wastes and Their Disposal and one of the 16 regional centers under the Stockholm Convention on Persistent Organic Pollutants. Professor Li concurrently acts as Director of Circular Economy of Chinese Society for Environmental Sciences, Secretary-general of Solid Waste Treatment and Utilization Committee of China Association of Environmental Protection Industry, Steering Committee member of Solving the E-waste Problem (StEP), and editorial board of a number of Journals. His research areas cover the recycling and disposal technology of e-waste and hazardous waste, policy and management on solid waste with an emphasis on e-wastes and hazardous waste, the disposal and treatment engineering of hazardous waste, soil pollution remediation, and environmental risk assessment. He has led more than 320 projects, including National Key Technology Support Program, '863' program, Chinese National Natural Science Foundation, Public Welfare Program and International Cooperation Program. He obtained 32 international and provincial awards. In the past few years, Prof. Li has published 58 books and 417 full papers (184 indexed in SCI) in international academic journals and conferences, and applied for 33 patents in which 25 are authorized.
CONTACT
Name:Ms. Jiayue Shen; Ms. Yuning Liu
Address:Room 805, School of Environment, Tsinghua University, Basel Convention Regional Centre for Asia and the Pacific.
Tel:86-10-82686410; 86-10-62794351;
Fax:86-10-82686451/ 62772048
Email:icwmt@tsinghua.edu.cn
Website:http://2019.icwmt.org